You drive a car, right? You read billboards. Admit it. As the driver. As the passenger. In small towns. In big cities. Your customers read billboards too. JGI billboards are unavoidable. Larger than life. You can't turn them off. You can't scroll past them. You can't skip them. You can't fast forward. You can't set them aside. JGI billboards are everywhere people are... when they are mobile and actively making buying decisions. No matter the road, or their reason for being on the road, they become your audience. Which is why TV, Radio, Newspaper, Amazon, Netflix, Google and Sirius XM all advertise on billboards. Impactful and Memorable. JGI billboards will keep you front and center.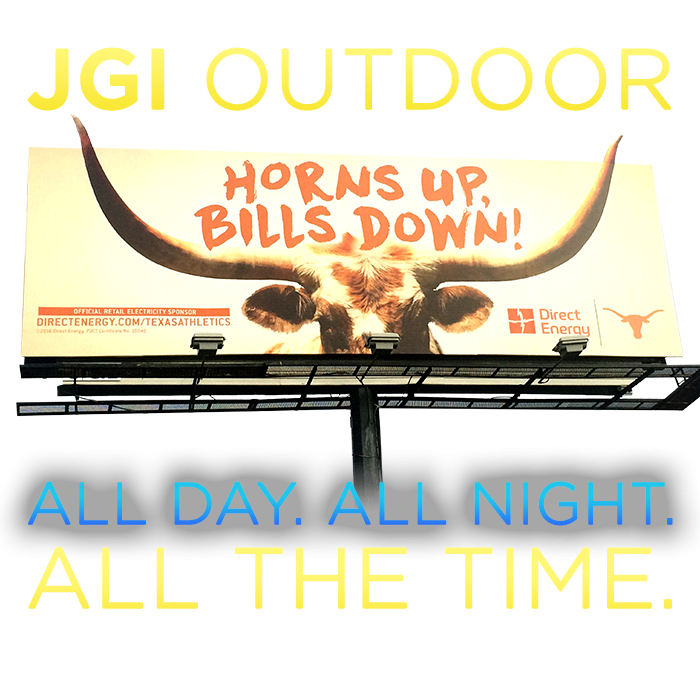 STATIC VINYL BILLBOARDS
Right around the corner or miles away, a JGI static billboard can reach customers your other advertising misses during the 70% of the day your customers are away from home. Static billboards, also known as permanent or traditional bulletins, advertise your message at a fixed location, for the duration of your contract, and are available in many sizes to suit many budgets. These larger than life billboard signs can be found on rural roads and major freeways and are printed with vibrant colors on vinyl material. Because the locations are fixed, your message will hit the same commuter daily at about the same time and everyone knows that repetition is the key to advertising success. While driving to and from work, school, entertainment, and shopping, consumers will pass your billboard 50+ times a month. On a freeway or a rural road, you pick the perfect JGI location and it's yours exclusively.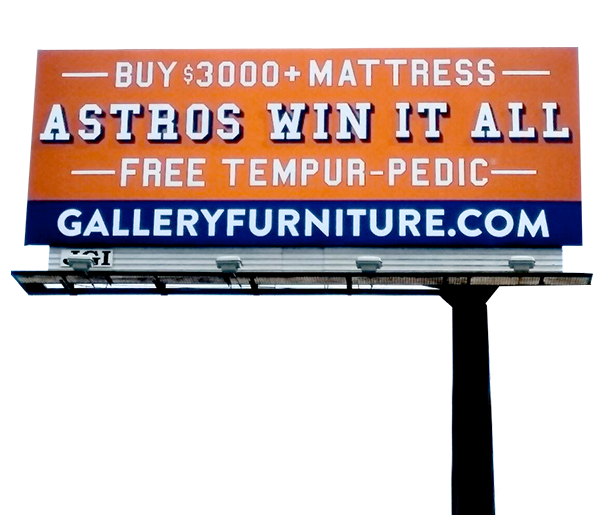 DIGITAL BILLBOARDS
Want more flash? JGI digital billboards display vibrant, visually stunning graphics. Offer breakfast, lunch, and dinner specials? JGI digital billboard spots can be changed monthly, weekly, daily, even hourly, at a moment's notice. Have a limited budget? JGI digital billboards are a cost-effective advertising option because digital spots can be purchased for a shorter term, there are no vinyl print costs, and multiple advertisers share the same location with advertising spots rotating every few seconds. When your spot is displayed, it's your time to shine. This high tech, relevant, dynamic method of billboard advertising will captivate your customer and immediately go to work for you. All day. All night. All the time.